Shawn Camp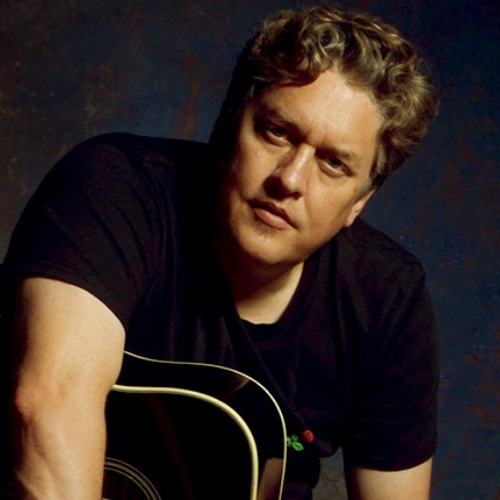 Shawn Camp
Some careers can be described with a couple of words, but Shawn Camp's isn't one of them. A bold and distinctive singer, a songwriter who's provided material for artists ranging from Ralph Stanley, Del McCoury and Ricky Skaggs to Garth Brooks, Alan Jackson, Porter Wagoner, Loretta Lynn and Brooks & Dunn, with hits such as "Two Pina Coladas" (Garth Brooks), "Nobody But Me" (Blake Shelton), "Would You Go With Me" (Josh Turner), "River Of Love" (George Strait), and Billy Currington's current single "Love Done Gone".
Along with being a hit writer, he is a gifted multi-instrumentalist who's played as a touring/recording musician with everyone from Jerry Reed, Trisha Yearwood, Shelby Lynn, and Alan Jackson to the Osborne Brothers, Guy Clark and John Prine.
Camp also co-produced a compilation tribute album for his friend and hero Guy Clark, which was #1 on the Americana Charts for several weeks in the spring of 2012, and voted Americana Album Of The Year 2012. Entitled, Guy Clark: This One's For Him. This Album was also Grammy-nominated for Folk Album Of The Year 2012,
It is a virtual who's who of Americana/Texas/Country music including everyone from Willie Nelson, Kris Kristofferson, Emmylou Harris, Rodney Crowell, Verlon Thompson, Ramblin' Jack Elliot, Shawn Colvin, Lyle Lovett, Rosanne Cash, Steve Earle, Joe Ely, Ray Wylie Hubbard, etc… (too many to name, 33 artists in all)
Then Shawn co-produced and won the Grammy for Folk Album Of The Year-2013, for Guy Clark's "My Favorite Picture Of You". Shawn also co-produced Kris Kristofferson's Grammy-nominated Cedar Creek Sessions.
Camp's music sprawls across the lines that divide Country, Americana, Bluegrass and roots Rock. His solo records, The self-titled SHAWN CAMP (Warner Bros), Lucky Silver Dollar, Fireball and 1994, further prove Camp to be one of Nashville's most unique talents. He also just finished recording a project with his new band
The World Famous Headliners; an All-Star Band made up of Camp and veteran writers Big Al Anderson and Pat McLaughlin, along with Michael Rhodes and Greg Morrow.
The World Famous Headliners new album "Now Appearing," set for release in January 2016.
He is also the lead singer for The Earls Of Leicester, an all-acoustic band that consists of legendary Bluegrass musicians Jerry Douglas, Tim O'Brian, Barry Bales, Charlie Cushman and Johnny Warren. The band performs and records only the music of Flatt and Scruggs and the Foggy Mountain Boys. They capture the essence of the sounds and that period of time in an effort to bring the old style back into the psyche of the modern world.
The Earls Of Leicester won the Grammy for Best Bluegrass Album 2015. Then, The Earls Of Leicester made a huge sweep at The International Bluegrass Music Association's IBMA Awards Show winning Entertainer Of The Year, Album Of The Year, Instrumental Group Of The Year, Gospel Recorded Performance Of The Year with Shawn Camp – Male Vocalist Of The Year & Jerry Douglas – Dobro Player Of The Year.
Any time day or night, he is either writing songs, performing shows, or recording. His life's work speaks for itself.