Liz Rose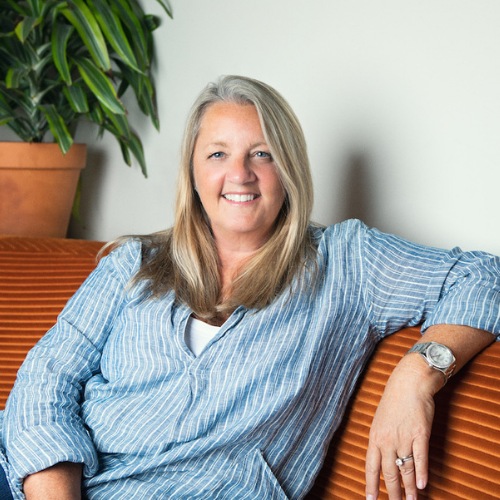 Liz Rose
With multiple GRAMMYs under her belt, a 2007 SESAC Nashville Songwriter of the Year title, as well as her own publishing company, Liz Rose is undeniably a songwriting powerhouse. Now, Rose makes her solo debut with Swimming Alone, and adds recording artist to her ever-growing list of achievements.
Having written all ten tracks on Swimming Alone, Rose poetically tells her narrative - "I started looking back and found some things in my past that really stuck out. I thought it was time to write my own record." Rose adds, "Then I had some great friends, loved ones and mentors encourage me to record them and sing them. I'm not a great singer, but I love to sing and it's my story, so..."
Swimming Alone invites the listener on a journey into Rose's past, detailing memories from her parents' family-run dime store with "Five & Dime", to falling in and out of love in "Ex-Husbands."
With hit producer Mac McAnally and an impressive list of collaborators and close friends of Rose—including longtime co-writers and fellow Love Junkies, Lori McKenna and Hillary Lindsey — Swimming Alone is Americana music at its finest. "I've always written other people's stories," says Rose, "but it was really fun to tell mine."
Born and raised in Texas, Rose moved to Nashville and began writing songs at the age of 37. She has since penned 16 songs with Taylor Swift, including the No. 1 crossover hits "Tim McGraw", "Teardrops On My Guitar", "You Belong With Me", GRAMMY Award-winning Best Country Song "White Horse", and ACM Song of the Year "Crazy Girl". More recently, she co-wrote Little Big Town's double-platinum smash hit, "Girl Crush", which earned the GRAMMY for Best Country Song in 2016, and the Country Music Association's Award for Song Of The Year in 2015. Rose has also written songs for many other artists including Alison Krauss, Blake Shelton, Bonnie Raitt, Carrie Underwood, Chris Young, Gary Allan, LeeAnn Womack, Miranda Lambert, and Tim McGraw. Together, her songs have sold more than 20 million copies.
In 2010, Rose launched her publishing company, Liz Rose Music, with her son Scott Ponce, as a home for burgeoning songwriters. The company's roster now includes Phil Barton, Cameron Bedell, Corey Crowder, Seth Ennis, Alyssa Micaela, Emily Shackelton, and Rose's daughter Caitlin Rose.