Tessy Lou Williams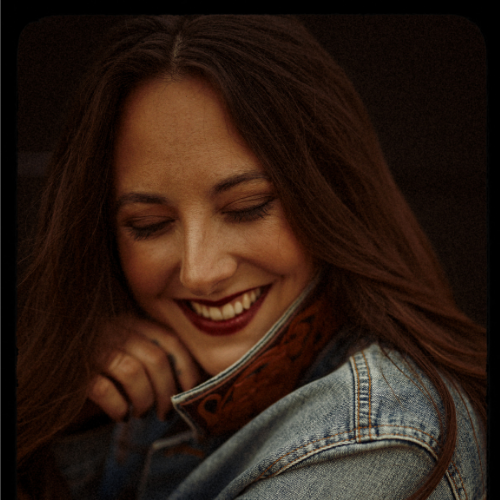 Tessy Lou Williams
Tessy Lou Williams was born to sing. Her parents, Kenny and Claudia Williams started the band Montana Rose and nurtured a love of making and performing music into a family business of sorts for their three children.
"I continue to play music because there's literally nothing else in the entire world I'd rather do," Tessy Lou says. "It's tough, it's trying, it has its loneliness and isolation from the rest of the world, but it's also incredible. This world is the only one I know and the only way I know how to exist."
Tessy Lou released her first solo album in March of 2020, at the beginning of the Covid-19 pandemic. After a lifetime of songwriting and a decade of performing professionally, it's important to note the journey to get here—the rural roots, the paralyzing case of stage fright she once had, the move across the country to find her own place in the world and make her own music. The heartbreak that inspired this batch of 10 songs. It all culminates in her solo debut, a self-titled effort that introduces her sound to a new group of listeners: deeply rooted in traditional influences, with her spin on western culture. These are the kind of songs you'd want to be playing on a dancehall stage when you walk in or emanating from the jukebox when the band isn't there. It's the perfect soundtrack for a two-step or a waltz just the same—or simply sitting back and enjoying well-crafted country music.
"These songs are country as hell, they're each unique, personal and embody heartbreak that we can all relate to," she says.
Tessy Lou's love of traditional country music spans decades—her whole life. She grew up in Montana, the daughter of two musicians who relocated to the small town of Willow Creek (population: 210) from Nashville. Their three kids traveled with them often, experiencing life on the road surrounded by talented musicians and top-notch songwriting.
After overcoming a paralyzing case of stage fright, Tessy Lou began performing at the historic Pony Bar. Soon after, Tessy Lou and the Shotgun Stars were born, and the trio, including Bryan Paugh (fiddle) and her dad, Kenny Williams (bass), built a following around her home state. The band moved to Austin, Texas, and were discovered by Warehouse Records at Poodie's Roadhouse, a fitting place for the stars to align for someone whose love of honky-tonks runs deep. The trio released two albums together.
With a lifetime of experience, almost a decade under her belt in the Austin music scene and a new project as a solo artist, one thing is unmistakably clear: lovers of country music should keep their eyes on Tessy Lou Williams. It's in her blood, after all.