Matt Parrish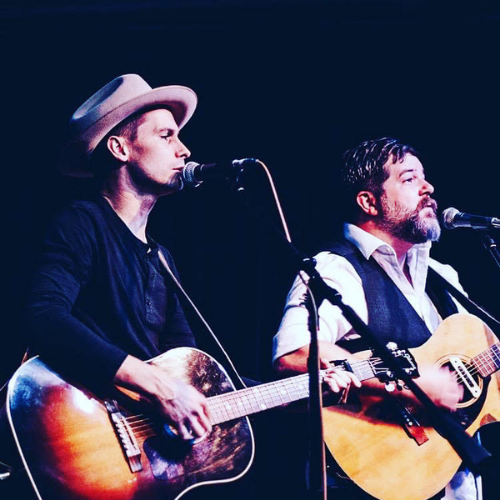 Matt Parrish
Matt Parrish has been the frontman and half of the songwriting force for Market Junction over the past decade. Market Junction, Not a place as the name implies but rather the name of a band that has engaged fans with their songs of love and loss since 2012 when they released their freshman effort, Heroes Have Gravestones.
The last couple of years, the founding members Matt Parrish, Justin Lofton, and Taylor Hilyard have been honing their craft of songwriting and stirring up a buzz on the scene. This group has opened for such acts as Randy Rogers, Cory Morrow, Ray Wylie Hubbard, and Little Texas.
Their 2016 sophomore release, Against The Grindstone, showed the maturing of the band and earned them a great name in the songwriting community including high praise from Cory Morrow and Drew Womack. Drew is very excited about the music that Market Junction makes saying "Market Junction has such a unique sound and a huge part of their sound comes out of frontman, Matt Parrish's mouth! Beautiful lead vocals and the harmonies are spot on. The songs have a depth that country radio desperately needs these days."
Their third full-length album, Burning Bridges earned praise from American Songwriter Magazine, Wide Open Country, and a host of others who took notice of what the band believes to be their best effort yet.