Jefferson Clay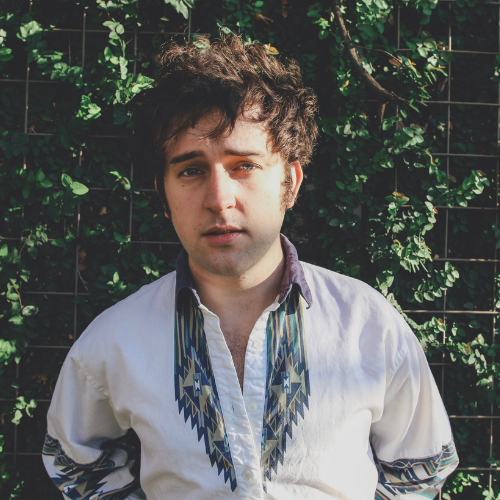 Jefferson Clay
San Antonio born, but Austin bred, singer/songwriter/producer Jefferson Clay was always a performer. From Sunday school choir and local theater plays to local Guitar Hero tournaments - there was a clear itch. An obsession with music production, writing songs that don't suck, performing and connecting with an audience developed while attending the University of Texas at Austin.
After winning a student songwriting competition during his senior year, a switch flipped. "I realized I might actually be ok at this. I decided to flush any career aspirations down the tube and try to become a famous musician. Truly an original path I'm carving, I know," he explains with a cringe.

 Following a national TV performance on FOX's "The Four," the emerging singer-songwriter met up with Austin, Texas-based producer/songwriter Lonely Child (Mobley, SWELLS) to sculpt his sound from the ground up - writing & producing together. 

"The idea was for each of these songs to capture a personal moment of my early 20s.. living in the early 20s," Jefferson explains with an agonizingly ironic point and wink, followed by a 20-minute long cry in the fetal position. "Successful and unsuccessful romance, fear of aging and failure, spite over being misunderstood and misrepresented, you know, all completely unoriginal fun stuff."
The result is a spectrum, inspired by the melting pot of genres Jefferson loves and lives by. Modern & indie-pop meets sweeping folk, shout-a-long melodies cozy up to sentimental groove. The pair have achieved a fresh & addictive, yet charmingly familiar sonic space destined for your ear candy jar.
Notable Accolades:
* 2015 Texas Songwriter U -WINNER- by The ASCAP Foundation & Texas Heritage Songwriters Association
* 2015 University of Texas Songwriters Competition -WINNER- by E+E Headliners Committee
* 2015 Stone Valley Songwriters Competition -WINNER- hosted by Helen Darling
* 2015 Texas Revue - FINALIST- by Texas Traditions
* 2016 Texas Music Pickers "Top Pick" Competition - FINALIST
* 2017 Kerrville New Folk Competition - FINALIST
* 2018 Fox's The Four - Challenger